19 Best China Wholesale Clothing Vendors (2023)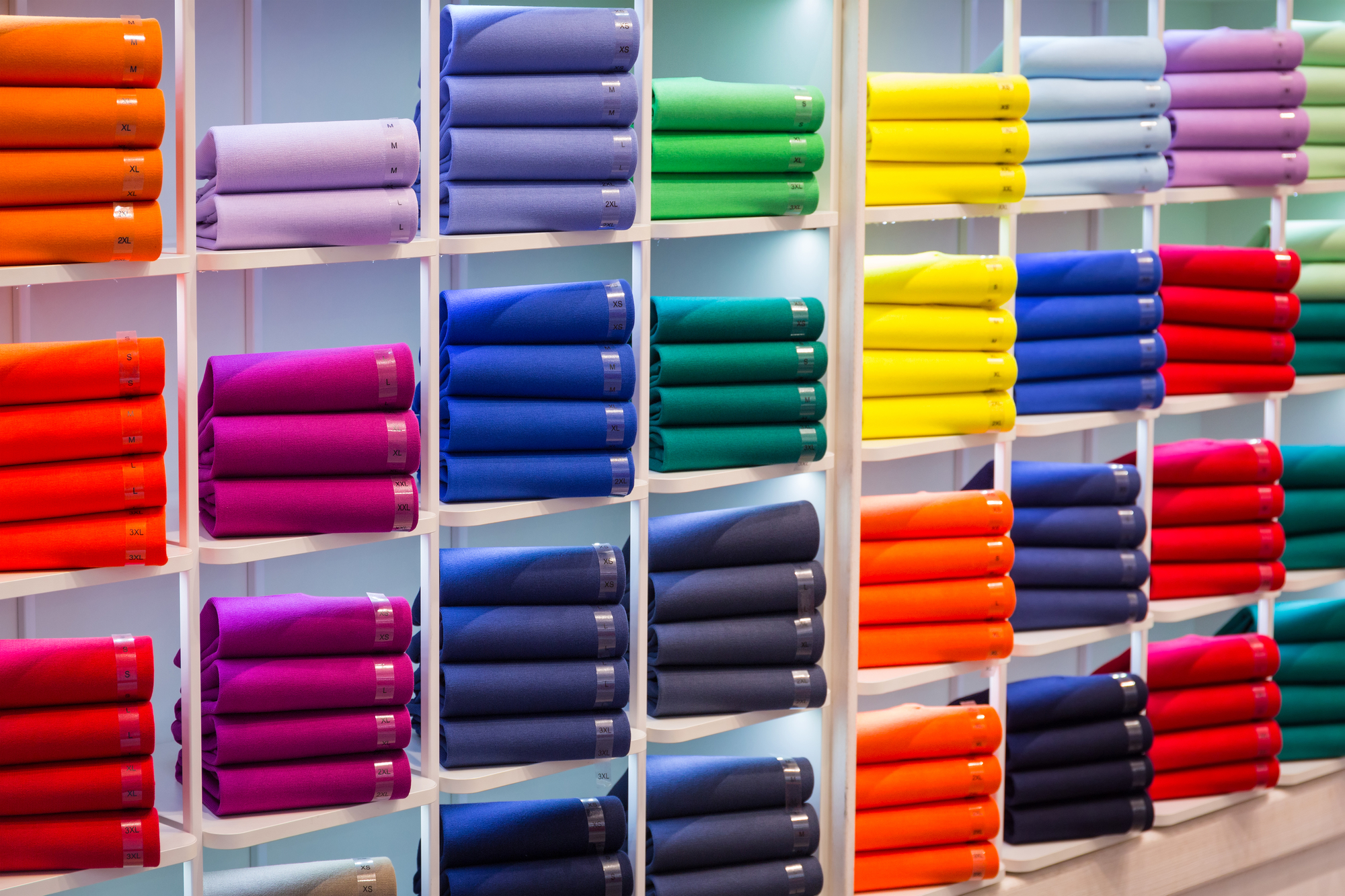 Wholesale vendors in China often have affordable clothing that you can order in bulk, which is perfect for keeping margins high on your store. The wholesale vendors range from luxury products to budget products.
The best China wholesale clothing vendors offer a low minimum spend, cheap shipping, and a wide range of well-priced products.
China Wholesale Clothing Suppliers
1. DHgate
DHgate is a wholesale clothing supplier based in China, with excellent prices and 3-day delivery to the USA. There are often flash deals so you can get low prices for your goods and make a significant profit margin.
One of the highlights of working with DHgate is the 24/7 customer service. The team is friendly, professional, and responsive. Although the wholesaler is based in China, they ship cheap clothes worldwide, including to Europe and the USA.
Benefits
You can customize products for a more personalized approach.
There are multiple brands on the marketplace to choose from.
There are multiple secure payment options available.
The site shows top ranking products, so you can see what's currently on trend.
There's a $35 off discount for new users on the site.
Prices start from as low as $0.10, so it's perfect for stores on a budget.
2. Lovely Wholesale
Lovely Wholesale is a popular wholesale site to import cheap clothing from China. As you'd expect, the prices are affordable, and there's a wide range of products available. The categories include women, men, and plus size. On the site for the wholesale clothing with free shipping, you'll find jeans and denim, rompers, dresses, tops, and coats.
There are plenty of other perks you can enjoy when you work with Lovely Wholesale, including coupons for new users and a buy now, pay later scheme.
Benefits
There's a $40 coupon for new users to help save money.
There's an option to shop now, pay later, perfect when you lack cash flow.
There are regular sales with reduced prices.
Free shipping is available on all orders over $69.
You can track your order once it's been placed.
Delivery time can be up to 24 days, including the processing time of 1-5 days.
3. Simplee Apparel
Simplee Apparel has a wide range of products, many of which are of higher quality than you find in many other China clothing vendors. You can sign up to their newsletters to receive 20% off your first order, and there are multiple other perks of working with Simplee Apparel.
The site specializes in women's fashion clothing, including dresses, tops, bottoms, rompers, knits, and coats. There are dropshipping services on offer, too, if you don't want to worry about order fulfillment.
Benefits
Simplee Apparel offers dropshipping services.
The site provides wholesale customers with free express shipping.
There's a wholesale discount if you decide to order items in bulk.
There's no minimum quantity when you first start buying from Simplee Apparel.
You can even make an unpaid order while the team tries to get you the best deal.
The site can send pictures without logos for you to use on your site.
4. Zaful
Zaful is a quality wholesale clothing vendor from China that offers wholesale products to retailers with multiple perks, such as discounts and fast shipping. On this site, you'll find fashion from China, such as jackets and coats, dresses, jumpers and cardigans, tops, bottoms, and swimwear. 
If you are building a clothing brand, then Zaful is definitely worth the check.
There are clothes for men and women, as well as plus-size options. The site promises quality checks on every item that gets shipped, so you can rest assured your items will arrive in top condition.
Benefits
Shipments usually take between 3 and 10 business days to arrive.
Before shipping, there's a processing period of 1-3 days.
You can pay with PayPal, PayPal credit, wire transfer, and credit card.
There are regular sales and discount codes, so you can keep your costs low.
Returns are available within 30 days of receipt.
There's a support center and a helpful customer service team.
5. TBDress
TBDress is a Chinese clothing website that offers a range of clothing of different styles. One of the things that set TBDress apart from other vendors is that it sells clothing for weddings and events, so there are casual clothes instead of formal ones.
This China clothing vendor also sells accessories, shoes, and even wigs. There are many benefits of working with this wholesale clothing vendor, including free shipping over a certain amount and regular discounts.
Benefits
The vendor ships to more than 230 countries worldwide.
The customer service team are helpful and knowledgeable and responds quickly to queries.
You have the option to pay on PayPal.
The vendor uses trusted couriers, such as DHL and UPS.
You can return items within 30 calendar days of receipt of the products.
You can track your orders once you've placed them.
6. Alibaba
Alibaba is a well-known platform for global wholesale trade, and the wholesale clothing manufacturer in China boasts a really wide range of products.
On this site, you'll find clothing as well as consumer electronics, sports products, beauty, homeware, and maintenance.
There are more than 160,000 suppliers on the site, so you'll never run out of items to stock your online store with. Alibaba ships worldwide, too, so you can get bulk clothing from China
for your store wherever you are.
Benefits
There are more than 5,900 product categories.
There's 24/7 customer service in case you have any issues.
There's a handy mobile app so you can use Alibaba across multiple devices.
You can add products to your favorites to find them later.
Once your order has been placed, Alibaba allows you to track it online.
The website ships to hundreds of countries worldwide.
7. Made in China
Made in China is home to one of the best ranges of products of all wholesale vendors. The site sells products from almost every category you can imagine; it's not just a China clothing wholesaler.
On this site, you can find electronics, homeware, health, computer products, industrial equipment, and furniture.
With so many products available in one place, this wholesaler is perfectly suited to retailers of any category. It's easy to register on the site, and you can upgrade your account to become a Star Buyer.
Benefits
You can sign up for a Star Buyer membership, which offers several perks.
There's an escrow payment system to keep your money safe.
Shipping is quick and easy.
The wholesaler often takes part in trade shows, so you can visit them in person.
You can find products on Made in China from almost every category.
There are multiple language options for the site.
8. China Brands
China Brands is another popular wholesale clothing vendor based in China. This wholesaler sells clothes from every category for affordable prices.
Because of the affordable prices, these clothes are not as high quality as some of the more luxury wholesalers, but this is to be expected with cheaper prices.
As well as connecting retailers with wholesale producers, the site offers a dropshipping service. You'll find other categories on the site, too, including electronics and sports equipment.
Benefits
You can use the China Brands' dropshipping service if you have a dropshipping business model.
Thousands of products are traded on the site daily from clothing vendors in China.
The vendor promises fast and secure shipping worldwide.
The prices are very affordable, so you can enjoy high profit margins.
Most of the clothing on offer is aimed at women, including dresses and blouses.
Customer service is friendly and responsive.
9. Yaaku
Yaaku is a China fashion wholesale site that offers clothing in a wide variety of categories. You can find menswear, womenswear, clothes for kids, accessories, lingerie, and homeware.
There are frequent sales, which is perfect for eCommerce stores that want to keep their prices low. On this site, you'll find dresses, blouses, jeans, and more.
When working with Yaaku, you can rest assured that you'll enjoy excellent customer service from the friendly and responsive team.
Benefits
You can pay on PayPal as well as credit card and debit card.
There's also the option to pay via bank transfer.
Yaaku is transparent about its supply chain and aims to make it as ethical as possible.
The site ships internationally and shipping is fast and easy.
The customer service team is on hand to answer any questions quickly.
Yaaku use some of the most trusted couriers.
10. Shein
Shein is one of the most famous clothing stores on the planet because it sells directly to consumers as well as offering wholesale services. One of the biggest perks of working with Shein is that its clothing is fashionable, and the designers keep up to date with the latest trends.
This wholesale fashion clothing vendor promises affordable prices for online clothing retailers, as well as a huge and regularly-updated inventory. There's something for everyone on Shein.
Benefits
Shein rotates its stock regularly, so you'll always have access to the latest styles.
There's a handy app, so you can access Shein on mobile devices.
You can pay with PayPal as well as traditional payment methods.
The site also offers the option to buy now, pay later, with Klarna.
Shein ships worldwide using trusted couriers.
No matter where you order from, shipping is usually fast.
11. Maxuce
Maxuce is a China fashion wholesale site that specializes in fashionable clothing, shoes, and other accessories. It's ideal for online retailers looking to increase their online catalog with affordable products.
There are regular sales and discounts, so if you check at the right time of the year, you'll enjoy trendy clothing for an even cheaper price than usual.
Customer testimonials and reviews praise the site's variety of products, shipping, and customer service. There are dropshipping services available, too.
Benefits
Maxuce offers dropshipping services.
Most orders are processed by the wholesaler within 24 hours of them being placed.
It can take up to 15-30 days for some international deliveries.
There's a section on your site you can use to log into your account and track your order.
There are multiple brands available.
Shipping costs are calculated based on the weight of your order.
12. Tomtop
Tomtop is a Chinese clothing wholesale site that also sells goods such as electronics, outdoor equipment, accessories, toys, homeware, and beauty products. Almost whatever you need for your online retail store, you can find on this popular wholesale site.
There are regular sales and discounts, so you can keep profit margins high. There's also no joining fee, and Tomtop aims to keep its prices as low as possible across all the categories available. Plus, you can pay with multiple payment methods.
Benefits
Tomtop uses some of the most popular couriers, including DHL, USPS, and UPS.
The vendor offers a dropshipping program as well as wholesale options.
Multiple payment methods are available.
There can be bulk discounts or discounts on particular products, depending on what you buy.
Products come with a warranty.
The packages come without Tomtop's logo, so customers will never know the products aren't yours.
13. Wholesale7
Wholesale7 is the best wholesale site for retailers looking to buy stylish attire while keeping their costs low by purchasing affordable stock. There are multiple perks of working with this wholesaler, such as no minimum fees and no reason returns.
On this site to import clothing from China, you can find menswear and womenswear, including coats, dresses, tops, and bottoms. Plus, the more products you buy, the bigger discount you enjoy, with bulk discount options.
Benefits
You can return products without giving a reason.
There are frequent discount offers, so you can keep prices low.
You'll get up to 70% discount on clearance items.
You can download images and product descriptions without the vendor's logo on it.
There are no joining fees, so you can register free of charge.
You'll get customized customer service care from a friendly, professional team.
14. DropShipCN
For China wholesale clothing at affordable prices, look no further than DropShipCN. With this site, you can create and sell custom products, which gives you an edge over your competitors.
There's free worldwide shipping and the costs are reasonable, so you can make sure your profit margins are generous.
Products on offer to be customized include mugs, hoodies, tote bags, and pillows. In fact, there are more than 800 products available alongside full print design services.
Benefits
There's no minimum order price.
Orders are fulfilled by this dropshipping business, so you don't have to organize the shipment.
You can personalize and customize almost every type of clothing.
There are generous discounts on bulk orders.
The dropshipping wholesaler has a handy Shopify app.
The site offers various communication channels, so if you have an issue, there's somebody to speak to.
15. Banggood
Banggood is a site featuring wholesale clothing suppliers in China, as well as other products.
The range includes men's and women's clothing, electronics, toys, automobiles, home appliances, jewelry, and more. This popular marketplace aims to connect store owners like you to trusted suppliers.
The site shows you the top-ranking products, so you can see what's on trend in the world of eCommerce. Shipping is available in more than 200 countries thanks to the site's far-reaching international shipping.
Benefits
Banggood uses some of the most trusted names in shipping, including DHL and UPS.
You can order from more than 200 countries.
You can track your package once it's been processed and shipped.
The site has its own payment method called BGpay.
You can deposit money into your BGpay account and then use the account to pay.
The vendor offers helpful and professional after-sales customer service.
16. Aliexpress
Aliexpress is one of the best-known sites that sell in bulk. You won't only find clothing from China, but other products, too, such as electronics, phones, jewelry, and home appliances.
This site is one of the best-known dropshipping providers, too, with years of experience and proven expertise in fulfilling orders.
You can enjoy 24/7 customer service from a friendly and professional team. Delivery options are fast, and they use some of the biggest names in shipping.
Benefits
Aliexpress is a third-party site that connects retailers with suppliers.
There are tons of processes in place for buyer protection.
You'll get access to 24/7 customer service from the helpful support team.
Orders tend to be processed quickly and shipments are processed speedily.
You can find products in almost every category on the site.
The site is available in multiple languages.
17. Chinavasion
Chinavasion is a China clothing wholesaler that sells other products, such as electronics, accessories, and home garden tools.
You can enjoy products at low prices, as well as other perks when working with this Chinese wholesale site. Chinavasion offers dropshipping services, ideal if you have a dropshipping business model.
The larger the quantity you buy, the higher the discount you get, so it's beneficial to order as many items as you'll need all in one go.
Benefits
The site offers dropshipping services, so you don't have to worry about fulfilling orders.
Most orders are sent out within 1-2 days of receipt.
The site uses some of the best-known and most reliable couriers, including FedEx, DHL, and UPS.
Shipping usually takes between 2-4 days, depending on your location.
The quality control process guarantees high quality across all products.
You can use Paypal as a payment method.
18. Supplyia
Supplyia is a popular China clothes wholesaler that helps you to find products or product manufacturers. If you want your items to be created from scratch, Supplyia helps you find a manufacturer that creates products exactly to your taste.
There are multiple pricing plans, each with its own benefit, but there's a free plan that businesses on a small budget can use to get started. They also offer free consultancy services to buyers that need some support starting up.
Benefits
Supplyia helps keep your company interactions legitimate by vetting suppliers.
There's a service fee of between 5 and 10%, depending on how much you spend.
Their agents inspect product quality.
The vendor offers free warehouse storage if you need it.
They charge a competitive price for shipping products.
The delivery companies used are some of the best-known and highly rated on the market.
19. Global Sources
Global Sources facilitate trade between buyers and suppliers. Finding suppliers this way can make your interactions safer, and ensure you're buying from a legitimate source. There are multiple categories of suppliers available on the site, including clothing, homeware, electronics, and much more.
You can pay using multiple different payment methods, and there are several perks associated with using Globa Sources. The wholesale giant organizes many trade shows regularly where they display their services to prospective buyers.
Benefits
There's an app, so you can access Global Sources on multiple devices.
You can use PayPal as a payment method.
Once you receive a quote for your product(s), you'll have 72 hours to pay.
The customer service is helpful, responsive, and friendly.
There are handy filters you can use to find the right products and/or suppliers.
You can sign up for product alerts when new products are added.