7 Steps to Start a Glitter Business (1st $1,000 in Sales)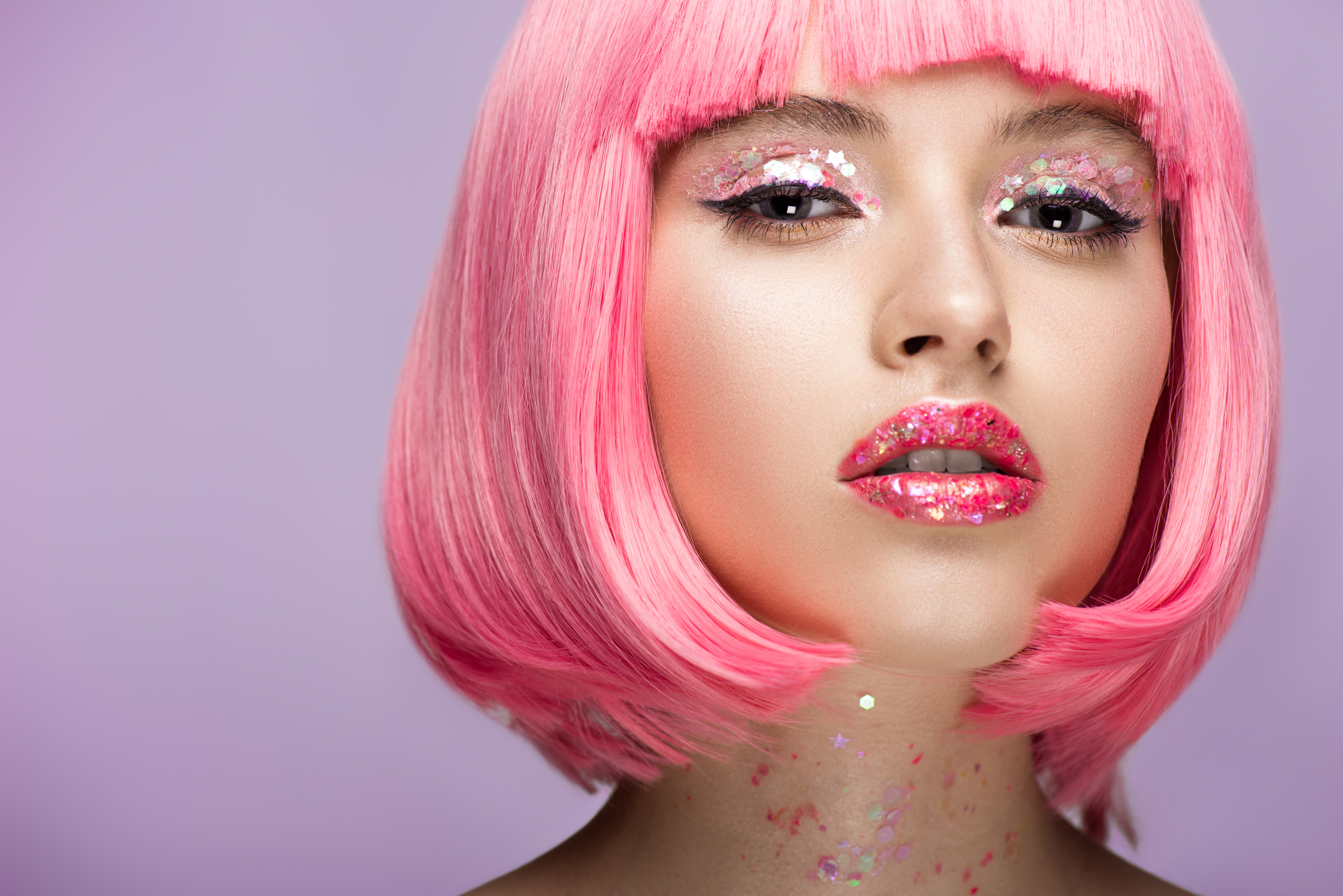 It seems like glitter is in everything nowadays, making it a great idea for a business venture for those who want to get started in e-commerce.
Starting a glitter business can be a great idea for online sellers, though you'll need to really hone in on your niche audience and be unique in order to be successful in this market.
How to Start a Glitter Business?
1. Identify a Niche Audience
When starting a glitter business online you need to begin by identifying your niche audience, which is the unique group of people to whom you will sell products.
From the beginning, the more niche you go, the better, because it will help guide you to make business decisions with your customers' interests in mind. You want to avoid selling to a wide audience even if it sounds like it will bring in more sales. In this case, you may not be meeting any group's specific needs, and avoid building a loyal customer base.
For instance, "grandparents" and "high schoolers" are not niche audiences, because they're not narrow enough.
Here are some examples of niche audiences:
Example niche audience: Millenial women who use organic cosmetics as a means of relaxation and are Instagram influencers.
Example niche audience: Health-conscious small dog owners whose dogs are picky eaters.
1.1 Analyze Glitter Niche Communities
You should first analyze a handful of niche glitter communities online before you open a glitter shop to ensure your business is on the right track and actually providing value to the market.
By doing research on niche glitter communities, you can see what their real-world problems, comments, and ideas are for small glitter businesses.
This step should give you a clear idea of the people who are using glitter and what their needs are for this product. Again, the more specific, the better, because the ideas you get from these sources will guide you to your first sales.
Here are some examples of glitter niche communities:
1.2 Find a Problem or a Market Gap
When doing research on niche glitter communities, you want to look for consistent problems or market gaps that people voice about the industry. This gives you an idea of how your glitter online store could be different from competitors and better serve the community.
Look for specific and practical problems that you could actually address with your glitter business. Keep an eye out for phrases like "I hate when…" or "how can I…" which can give you insights into where current glitter sellers are falling short.
Potential Market Gap: None of the current glitter sellers are targeting young males
Potential Problem: There is a shortage of glitter supply
Potential Market Gap: Not enough glitter available is biodegradable
Potential Problem: The glitter industry is contributing to the pollution of microplastics
1.3 Formulate the Niche Audience
Once you've done this research, you can assess the problems you've noticed in the market and where current glitter stores are missing the mark. Then, you can formulate a business idea that targets a specific niche market that you can serve with your own glitter company.
Make sure the market problem you identify is big and important enough to fuel your entire business. Plus, you'll want to consider whether the current glitter sellers are missing a key part of the solution for this niche market, or if there is a missing solution altogether.
Here are some examples of niche audiences and the glitter market problems they're experiencing:
Young males who like expressing themselves with flashy accessories + none of the current glitter sellers are targeting young males
Consumers who use a lot of glitter regularly + there is a shortage of glitter supply
Earth-conscious consumers who enjoy glitter + not enough glitter available is biodegradable
Moms who enjoy sustainable arts and crafts + the glitter industry is contributing to the pollution of microplastics
2. Find a Niche Product
Once you recognize who your niche audience will be and their problems with the current glitter market offerings, you need to find the product that will be a solution for them.
Think of the specific goods that can meet their needs, like biodegradable glitter for earth-conscious consumers, or a fun child-friendly glitter targeted to young males.
Here are some examples of products that have been created to meet customer needs:
Example niche product: expecting mothers who are interested in learning about the best parenting techniques + books on becoming a new mother
Example niche product: fishermen who are interested in ecology and conservation + fishing waders made out of recycled materials
Example niche product: people who strain their eyes working on computers every day + blue-light glasses
2.1 Analyze the Competitors
If you notice there's a lot of competition in the space, like if you're opening up a glitter store that offers biodegradable glitter, take this as a good sign. This usually means there's a good opportunity in the market to make money.
The good news is, you can learn from your competitors to see what's worked well for them, and where they can improve to serve their customers better. So, do a simple Google search of your glitter business idea to see who your main competitors are.
From there, you can assess their sites, products, and new customer offers to generate ideas for your own store. If you want to sell biodegradable glitter, here are some of your main competitors:
2.2 Unique Selling Proposition
Identifying your unique selling proposition, USP, is how you will showcase your uniqueness to customers. Essentially, it's how you tell potential buyers what you do better than others on the market.
You'll need to be specific with your USP because it's how consumers will compare your products to others without having the glitter in front of them. So, you need to spell out how your products meet your niche audience's needs better than others.
Here are the USPs for the competitors listed above:
Tood Beauty: "guilt-free glitter that biodegrades in 28 days"
Projekt Glitter: "Glitter without the guilt"
EcoStardust: "Certified Bioglitter – made from plants"
2.3 Choose a Product
Now, you'll combine everything you've learned about the glitter market and its niche communities thus far to identify the best products that will solve your niche audience's problems.
Make sure that your products will be a better solution than what's already available on the market, and is directly related to the problems your niche audience is experiencing.
Earth-conscious consumers who enjoy glitter + not enough glitter available is biodegradable + a biodegradable glitter product
Moms who enjoy sustainable arts and crafts + the glitter industry is contributing to the pollution of microplastics + glitter that is made from natural materials and not plastics
2.4 Find Suppliers
When you're selling glitter for a living you need to identify the best suppliers from the beginning in order to establish yourself as a quality glitter dealer. Plus, you need to find a supplier that offers goods at reasonable prices so you can earn a good margin selling glitter.
You can find a supplier by browsing through wholesalers and manufacturers, online marketplaces like eBay or Etsy, and in-person markets that offer bulk glitter.
Make sure to do your research to vet each supplier, like requesting samples, getting references from past customers, and seeing what minimum order quantities they impose. With this, you'll be able to find the right supplier for your glitter business.
To do further research on how to source glitter to sell, check out the following resources:
3. Define Sales Channels
As you start to sell glitter online you'll need to first think through how you will actually bring in the sales. There are many sales channels out there, but each glitter business will have its own situation that makes one channel more effective than others.
Plus, some store owners will have the people or resources at their disposal to help them market their business, while others do not. So, take a good inventory of the resources available to you to sell your products, which can help guide you toward a certain sales channel.
Starting out, many store owners may even pursue free forms of promotion, like through their social media pages, word of mouth, or blogs.
Here are some examples of potential sales channels:
Your personal: Facebook friends, Instagram followers, colleagues, schoolmates
Paid advertising: Google ads, Facebook ads, Tiktok ads, Twitter ads, Pinterest ads
Marketplaces: Amazon, Etsy, eBay
Communities: Facebook groups, Reddit, Quora, forums
Other: Blogging, Craigslist, promoting in the real world (e.g. schools, workplaces, malls)
Related: How to Start a Handbag Business?
4. Identify the Minimum Budget
There is a common misconception that you need a lot of money to start a glitter shop online. However, this is not the case, or else no one would be able to open a glitter shop!
To start, focus on how much of an investment you'll need to make in order to reach your first $1,000 in sales. Once you start making money, lenders will be more likely to finance your business when you have a proven track record.
So, if you are selling a glitter packet for $6 each, and it costs you $4 to source glitter to sell, you'll need to purchase 167 units, which would cost you $668. Add to that any marketing and administrative costs, and you have your initial investment needed.
4.1 FFF and Personal Money
Some people will fund their glitter business with personal or FFF money, which stands for friends, family, and fools.
This is great for glitter stores early on who don't have a long enough business history to qualify for traditional forms of funding, but still need capital to get started. So if you don't have enough cash on your own to support your glitter business, you may turn to friends and family to see if they'd like to make an investment.
Be sure to make the terms of the deal clear to not put any stress on your personal relationships, like when they would like to be repaid or if they're charging interest.
4.2 Bank Loans
Bank loans are a traditional form of financing for businesses, though they may not be accessible to smaller stores early on. This is because banks are risk averse, and don't like to take chances on newer businesses that don't have a long history of success yet.
So, bank loans are likely a better option for the stores that are already established, as you will need to provide a loan proposal, financial statements, and business plan in order to be considered for the loan.
Upon approval, you will receive a lump sum payment to use on your business, which you will then pay back monthly for a predetermined amount of time.
4.3 SBA Guaranteed Loans
SBA guaranteed loans are bank loans that are backed by the Small Business Administration (SBA). These loans make bank financing much more accessible to small businesses since the SBA will pay back the loans to the bank if the business fails or defaults on the loan.

In order to qualify, you need to run a for-profit small business that's based in the United States, among other criteria. So, you'll need to look for a bank that offers SBA loans, submit an application, and receive the lump sum payment upon approval. These loans also tend to have lower interest rates, making them a great match for businesses in the earlier stages.
4.4 Government Grants
Government grants are a free form of financing that could help certain sellers who want to sell glitter online. However, the qualifications and availability of government grants vary, so it's not a dependable form of financing that glitter sellers can always count on.
Generally, government grants are offered to fulfill a certain economic policy, so they may be limited to sellers who operate in certain regions or are of a certain demographic. Even still, it's a free form of financing, so it can be worthwhile to apply for government grants as they arise.
But, the approval process for grants tend to take a while, so don't expect to receive the funds right away.
4.5 Crowdfunding
Lastly, crowdfunding can help glitter store owners fund their businesses by compiling small investments from a large number of the public. This is a growing funding option for online sellers, supported by the growth of platforms like Indiegogo and Kickstarter.
Even still, there is a lot of competition on these sites among start-ups, so it might be a better option for the glitter brands that have garnered some sort of public interest or can invest in marketing spend to make the campaign worthwhile.
To get started, you can make an account on these platforms, set up a campaign, and close the campaign once you're ready to withdraw the funds.
5. Form a Legal Entity
It's important to legally register your business from the very beginning, which will allow you to legally hire employees, open a bank account, and eventually, secure external financing as needed for your glitter small business.
Plus, this is a major step as you open your store, and will make your glitter business official! So, this is an important and exciting step that you don't want to overlook.
In most cases, online sellers will set up an LLC because of the good personal protections it provides, though there are a number of other structures available.
5.1 Business Name
When you start brainstorming glitter business names, be sure to put some good thought into the process, but you also don't need to overthink it too much.
It's important to know that online stores with shorter names that are easier to remember tend to perform better, so you don't want to overcomplicate the name. If you want, you can incorporate your products, niche audience, or market into the name so it's more memorable.
So when you're coming up with glitter shop names, go with one that's good enough for the time, and you can always change it later on.
5.2 Choose a Business Structure
Choosing a business structure is a major part of making your glitter business legal. While there are many options to choose from, many online sellers choose to be an LLC based on the personal protections provided to business owners. Even still, let's take a look at the business structures available:
Sole proprietorship:
Partnership: similar to a sole proprietorship, just split between two or more parties
LLC: the business and the owner are separate entities; profits can be passed through to the owner but they aren't responsible for liabilities or losses
S Corp: not a business structure but a legal classification; all profits are passed through to the shareholders
5.3 Register for Taxes (EIN)
You'll need to register for an EIN, employer identification number, as you're starting a glitter business in order to pay your taxes, hire employees, and open up a business bank account.
You can register for an EIN easily on the IRS website, or you can apply by mail. During this process, you will note what your tax year is, which can either be the calendar year, or any other twelve-month period. Essentially, this will determine when you pay your taxes each year.
It's important to note that if you choose to operate as a sole proprietor, your SSN can act as your EIN for tax purposes.
5.4 Bank Account & Credit Card
When you open up a business bank account, it allows you to make purchases using the business's money, pay employees, and more. Plus, it keeps your business finances separate from your personal finances, which is a great benefit come tax season.
Many banks and credit unions across the country offer business bank accounts, so shop around to find the institution that has the best terms and new customer offers. To apply, you'll likely need your EIN and articles of incorporation, among other documents.
Once you've opened up an account, you can see what their credit card options are, which is how you will make purchases and track expenses for your business.
5.5 Insurance & Accounting
Even though it may not be your first thought as you're opening up a glitter store, you may want to consider getting an insurance policy to protect yourself should anything bad happen from your products or in your facilities.
Getting a business owner's policy will help shield your personal assets in the case your business faces any legal actions, and there are plenty of other policies you may want to consider as well.
At the same time, you may also want to hire an accoutant or bookkeeper to keep your business's finances in order and that you're meeting all filing deadlines and financial obligations. If this is out of your budget, you may consider bookkeeping software that you can manage on your own.
5.6 Permits & Licenses
Making sure you have all the proper licenses and permits at the federal, state and local levels to legally operate your business is a crucial step to getting starting.
At the federal level, you'll need a DBA license, OSHA permits, and any other trademarks, copyrights, or patents for the products you sell.
You may need other permits at the state and local level, but this will all depend on where you live. So, it's best to check with your country government and the Secretary of State where you live to ensure you have all the proper licenses to operate legally.
6. Set Up the Shop
Now, you need to actually get your website up and running, which is the transaction engine of your glitter business. This is a crucial step because it's how you'll take customer orders, inform them about your business, and show off your brand voice and tone through your design and copy.
You may be overwhelmed by the idea of setting up a website to sell glitter, though there are plenty of tools available nowadays to make the process streamlined and simple.
Play around with the copy, messaging, and design on your site to see which resonates best with your audience. As always, you can change it up as you go to evolve with your brand.
6.1 Define the Pricing
A crucial step when opening a glitter shop is to set the pricing for your products. Don't sweat this too much, as it's normal to adjust pricing as you go to better meet customer demand or keep up with your costs.
First, think of the amount of profit you'd like to earn on each purchase. If you want to make a 30% profit margin, you'll need to upcharge your products by that much.
So if it costs you $4 to source a packet of glitter, you'll need to charge at least $5.20 per unit to earn this profit. Be sure to monitor customer demand and your cash levels to see if you need to adjust the pricing accordingly.
6.2 Create an Online Store
It's actually much easier to set up an online store for selling glitter online than you may think. Especially when using the tools available to online sellers today, like Shopify, it's simple to set up your shop and start taking customer orders.
To begin, set up an account on the platform and connect it to your business's domain. From there, you can choose the theme, branding, and design that best suits your glitter brand. You'll need to add product titles, descriptions, photos, and pricing so customers can view what you offer.
There are many capabilities on Shopify to help sellers, like the ability to upload your inventory amount so the store can stop taking orders on products when you're out of stock.
6.3 Order Inventory
Lastly, you need to order inventory before you fully go live with your site. You may wonder how much is appropriate to order, as you don't want to have too much than you're able to sell, or quickly run out of stock on customer favorites.
We suggest ordering enough stock to fulfill your first $2,000 in orders. Then, you can monitor inventory levels as customer sales come through to re-order as needed to maintain a god level of stock.
So if you're selling your products for $5.20 per unit, you'll need to order 385 units to get started.
7. Reach First $1,000 in Sales
Once you've successfully gone through each of the steps in this guide, you should have a well-thought-out glitter shop. Now, your main focus should be on making your first $1,000 in sales–nothing else.
The easiest way to achieve this sales milestone is to sell to friends, family, and acquaintances–essentially anyone who will listen to your pitch.
This is effective because those in your immediate circle already have trust and rapport with you to feel confident buying a product they've never tried before.
You may also consider other free forms of marketing for your business when you're just starting out, like promoting your glitter business on Instagram, Facebook groups, Reddit, or other online forums that are offering free promotion to new businesses.