17 Ways to Attract Repeat Customers Online (2023)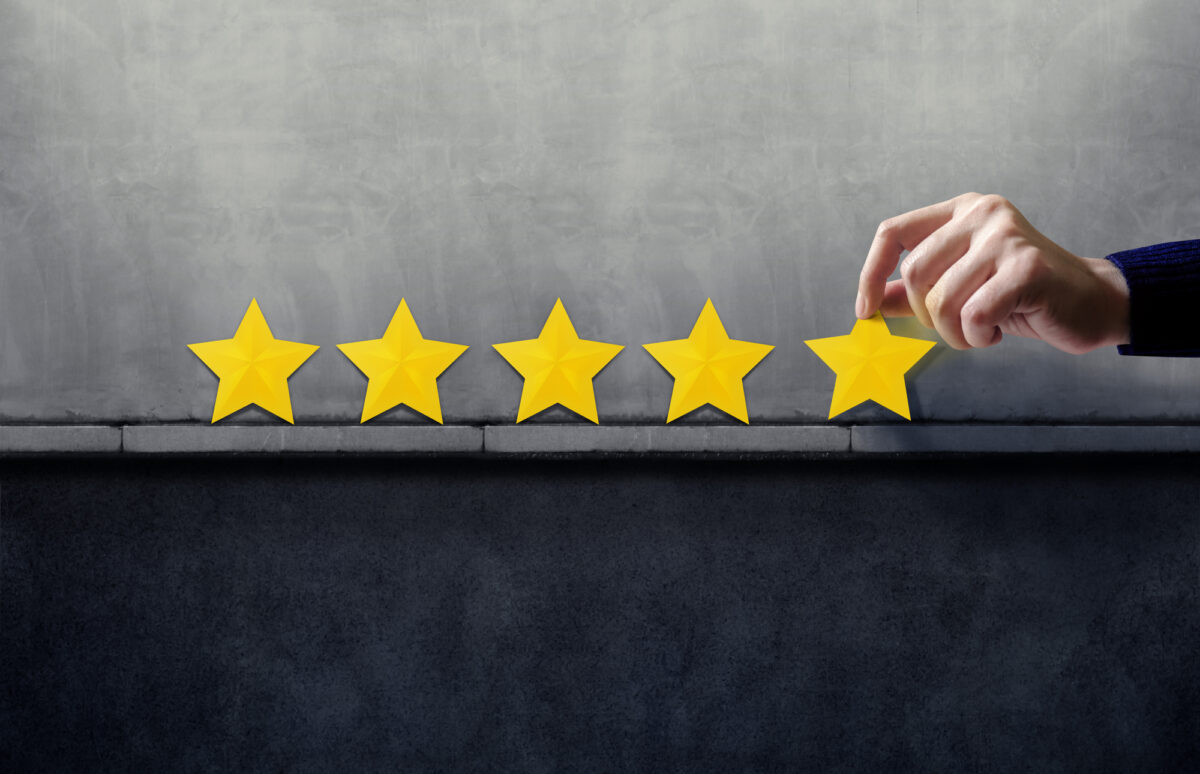 Repeat customers are the holy grail of eCommerce because they keep your earnings consistent and will often recommend your businesses to people they know. The best way to attract repeat customers is to make them feel that they're getting more value than they paid for.
How to Attract Repeat Customers?
1. Sustain a Fast Response Rate
One of the most important factors in any customer service strategy is keeping response times quick. If a customer has a query about a certain product and you don't get back to them quickly enough, they may visit a competitor's store instead.
A fast response rate also shows customers that you value their needs, especially if it's an important or time-critical query.
How to Do It
Provide omnichannel support and respond to queries across multiple channels, like social media, email, and live chat.
Invest in live chat or chatbot software, so you can give speedy responses to commonly asked questions.
If you have the budget for a customer support team, hire remote workers from different parts of the world so you've got all time zones covered.
2. Conduct Post Sale Followups
To attract repeat customers online, remember to check in with them after a purchase to find out whether they have any queries, need support, or want something extra. Sending post-sale follow-ups shows that you value customer opinions and are willing to go above and beyond to keep customers happy.
Send post-sale follow-up emails one or two days after the product has been received, so it's fresh in the customer's memory.
How to Do It
Start by thanking the customer for the purchase to show how much you appreciate their custom.
Give the customer an easy way to contact you, such as a phone number or email address, so they can get in touch easily with any problems.
Prompt the customer to check out similar products on your site to make a repeat purchase more likely.
3. Embrace Negative Feedback
Negative feedback can be upsetting, especially if you don't feel that it accurately reflects your customer service. However, it's crucial to never ignore the feedback.
Instead, respond quickly, be accountable and let the customer know how you'll use their feedback to improve. That way, potential customers can see that you care about customer opinions, and the unhappy customer will feel more relaxed.
How to Do It
Offer the unhappy customer a solution to their problems, such as a refund or a discount on a future product, depending on the issue.
Use the feedback to form your future business strategy to get customers to repeat purchase.
Make sure to also respond to positive reviews showing your gratitude.
4. Offer Fast and Free Shipping and Returns
Free shipping and returns are some of the key reasons why people choose certain online stores over others. Free and fast shipping raises trust and conversion rates and is an easy way to get repeat business from customers.
Offering these things for free can also remove friction at the checkout because customers aren't put off by expensive shipping costs at the last minute.
How to Do It
Ship products more quickly than you said you would to surpass the customer's expectations.
Advertise the free and fast shipping and returns across your website, even before checkout, to increase the conversion rate.
Be transparent with shipping times, so customers aren't unhappy if an item comes slightly later than they wanted or expected.
5. Create an Exclusive Community
Creating an exclusive community on social media or a forum that customers enjoy being part of can make customers feel special and valued. By gathering all happy customers into one place, you create a space where they can discuss and cheer on your brand.
You'll also get a valuable insight into what customers actually want from your products, which can inform your business strategy to attract repeat buyers.
How to Do It
As well as the group, create VIP events to create a sense of camaraderie and exclusivity.
Run regular polls and surveys in the group to collect customer data that you can use to create your marketing strategy.
Use the group to collect user-generated content that you can then use to market your brand to other potential customers.
6. Send Customer Birthday Gifts
Sending a birthday gift to your customer adds a personal touch to interactions and makes your brand seem like a friend instead of a corporate entity.
The gift can be an actual gift, a discount, free shipping, or another incentive. The more personal, the better, so you could relate it to a product they've previously purchased. By showing customers that your brand cares, you'll attract repeat online buyers.
How to Do It
Use data to give the user a birthday gift based on their preferences, such as a discount on the type of product they buy most often.
Send out a birthday countdown email to create a sense of excitement around the birthday gift and encourage the customer to look at your site.
Survey customers to find out which type of gift would make them most likely to convert.
7. Add Value Through Email Marketing
Email marketing is obviously a way to sell products, but it can also be used to educate and entertain your customer base. Focus on adding value to your customers' lives first, and selling your products second.
These types of emails attract recurring business because they establish your position as an industry leader and a go-to voice for everything in your sector.
How to Do It
Focus on customer and brand stories and educational or 'how-to' emails.
Include statistics and research in the emails so you can prove your status as an industry expert, which makes customers more likely to trust your brand.
Include your products in 'how-to' guides, so you're providing value for your customers whilst also pointing out how your products can help.
8. Involve Customers Into Product Development
If there's one thing customers love, it's the feeling that their opinions are important to their favorite brands. There are few ways to make your customer's feedback more crucial than putting it front and center of your product development.
Use the feedback of your diehard fans to create new products. Not only will they feel special, but the feedback will also be useful for your to create products that actually attract repeat clients.
How to Do It
If you have a social media community, post polls and surveys on it to get regular feedback from your most committed fans.
Once you've created a product with the help of your customers, write a case study and a brand story about it, so you can attract customers who want a caring brand.
Throw competitions that require user-generated content, like social media posts, then let the competition winner have involvement in the product development process.
9. Create a Loyalty Program
An attractive loyalty program not only gives repeat clients a reason to stay and engage, but it also helps to prevent them from shopping elsewhere. If they're close to collecting enough points with you for a reward, for example, they're unlikely to spend their money at your competitors' sites, instead.
Loyalty programs make customers feel valued and show that they're rewarded for engaging with you in the long term.
How to Do It
Use eCommerce loyalty software to create a loyalty program that's proven to attract online repeat customers.
Offer rewards such as discounts, coupons, free shipping, or a free gift for meeting a certain spending threshold or buying a particular product. Alternatively, try a referral program.
Market your loyalty program to existing customers using email lists and social media communities.
10. Educate About Your Products
If there's one thing customers don't like, it's uncertainty. Giving customers in-depth information about your products can reduce return rate because customers have more accurate expectations of what they'll get from your product.
This extra information also makes customers feel like they can trust you, and therefore order from you. Create educational information in the form of emails, blogs, YouTube content, and content on other social media channels.
How to Do It
Include in-depth product descriptions with videos and how-to guides so users get a detailed idea of your product.
Show your products being used in videos in real-life settings to make your marketing feel more authentic.
To attract repeated business, consider sending out one educational email per month that contains insights into your most popular products.
11. Create Repeat Customer Specific Offers
Customers love feeling part of something exclusive. You can make your most loyal customers feel special by creating specific offers that are only available to repeat customers. These offers could be anything from a discount to free shipping or even a sale that's only available to customers who have spent over a certain amount.
Reach out to the recurring customer to explain how these offers will work and how to redeem them.
How to Do It
Set a threshold for how much a customer has to spend or how many orders they have to make before they can be considered for specific offers.
Create an email list with these repeat customers so you can send email marketing offers that only they can access.
Advertise the fact that you reward customers on your site, to encourage new customers to transform into repeat customers.
12. Collect Regular Feedback
Collecting feedback helps both you and your customers. It makes your customers feel like their opinions are valued, and it gives you really useful insights into how your customers think and feel. These insights can help you when you're creating your next marketing plan or developing new products.
Make sure to act on customer feedback. Otherwise, repeat buyers could stop trusting you.
How to Do It
Leave a link to submit feedback at the bottom of every order confirmation email, so customers can submit feedback while their latest purchase is fresh in their minds.
Have forms available on your site through which customers can submit feedback.
When you implement feedback, advertise it using a case study or email campaign.
13. Offer an Excellent Customer Support
While chatbots and self service customer support have their place, this shouldn't be the only way that customers can contact you. Excellent customer support involves giving a repeat customer a personal approach.
Make it easy for customers to access human support, and advertise it as a feature of your store to attract repeat sales. Good customer support should also be quick, so aim to reduce response times.
How to Do It
Offer multiple ways for customers to contact you, such as through social media, email, and live chat.
Make it obvious how users can get in touch with you by including it on homepages and landing pages.
If you have the budget for it, invest in a customer helpdesk so you can manage all of your enquiries from one dashboard.
14. Engage Through Social Media
Using social media is a great way to attract repeat business because it's just another way for you to reach customers. If they see your products when they're scrolling their feed, they'll be reminded of your products and more likely to make a repeat purchase.
If possible, offer customer support through social media to make it easier for customers to get in touch.
How to Do It
Comment on user posts and stories that contain images of your product to show gratitude and create a personal connection with fans of your brand.
Post regularly on social media to create a community, increase followers, and increase the reach of your brand.
Use social media to advertise sales to convert more customers.
15. Offer Future Use Coupons
Turn a one-time client into a repeat client with a future use coupon that can be redeemed on their next purchase. By sending out a future use coupon, you're giving the customer a reason to return for repeat orders. Next time they have a product to buy in your sector, they'll be more likely to shop with you instead of competitors because of the discount.
How to Do It
Send out future use coupons in your thank you emails after somebody has purchased a product with you.
In your email marketing, give recommendations that the customer could spend their coupon on, based on their purchasing history.
Offer future use coupons to customers who purchase from your regularly – not just new customers – to show your gratitude.
16. Send a Handwritten Thank You Card
A handwritten thank you card makes customers feel special and remembered. Plus, it adds an all-important personal touch to your customer relations. If you want to go one step further, you can personalize each handwritten note with details about the product they ordered and the story behind it.
Handwritten thank you cards remind customers that there's a person behind the brand, making them more likely to become a repeat buyer.
How to Do It
On the note, encourage users to share images of their product on social media in exchange for a reward such as a future discount.
Include the customer's name on the handwritten card to give it a personal touch and create a relationship.
If, as you grow, you don't have time to send handwritten notes, opt for automated thank you emails instead.
17. Offer Referral Bonuses
One of the most common types of repeat sale comes from a friend referral. In order to make it worthwhile for the customer to refer your brand to a friend, you can offer a referral bonus, in the form of a discount, a cash payout, or a free product of their choice from your store.
This not only makes the customer who has referred a friend more likely to stay loyal, but it attracts new customers.
How to Do It
Offer the customer a choice out of three selected types of bonus, so they can feel like their referral is being rewarded in a way that works for them.
If you have the budget, try eCommerce loyalty software that allows you to create referral bonuses.
For maximum ROI, offer a reward for both the customer who does the referring, and the new customer who gets referred.