7 Steps to Start a Body Butter Business (1st $1,000 in Sales)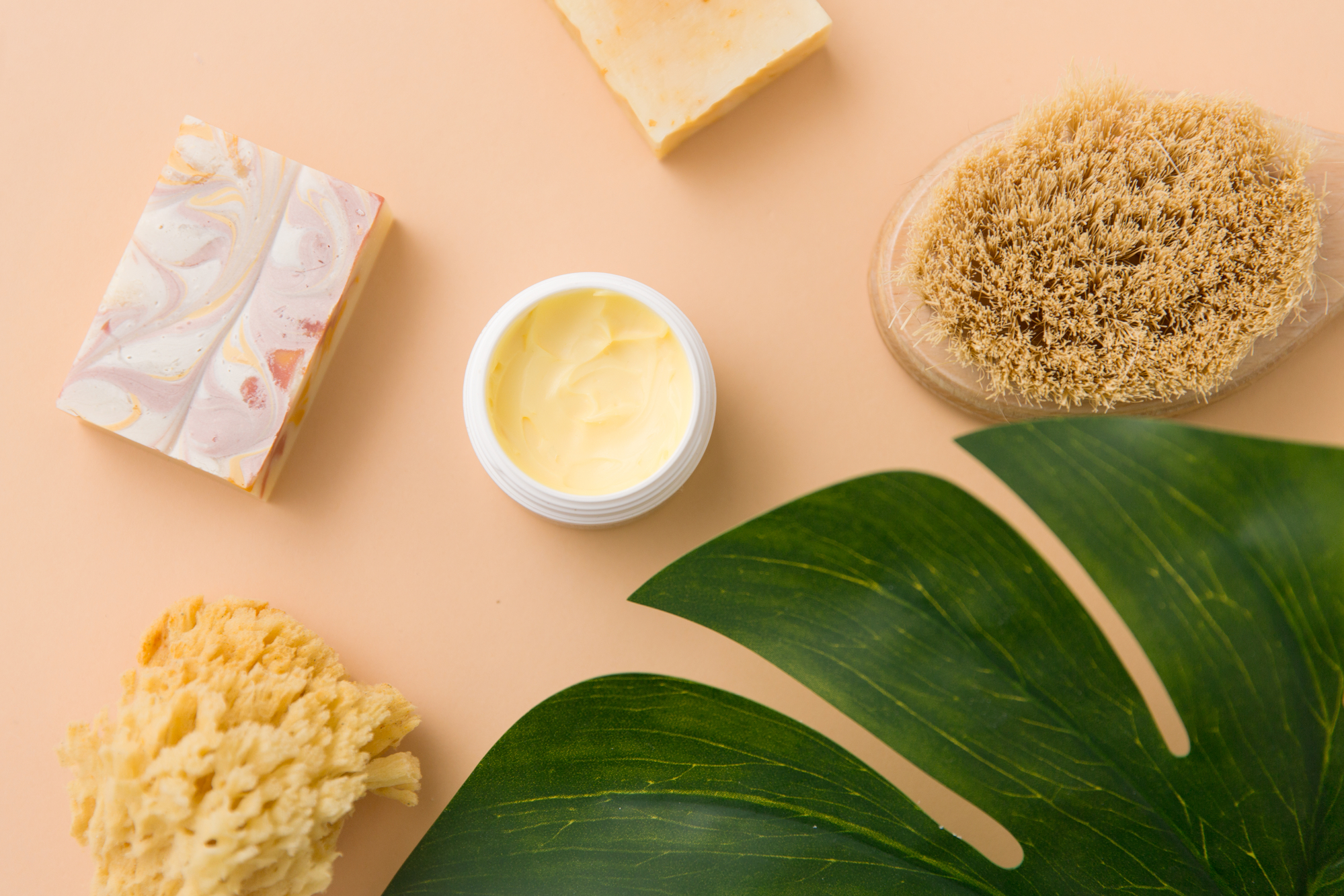 The body butter industry is rapidly on the rise as the self-care movement continues to gain speed. In fact, the market is slated to grow at a CAGR of 7.5% until 2029.
The most important key when starting a body butter business is to source a quality product that customers enjoy so you can turn them into repeat customers.
How to Start a Body Butter Business?
1. Identify a Niche Audience
You will first need to identify the niche audience for your body butter business, which is the unique group of people or demographic that you want to sell your products.
This is a crucial first step, because it will help guide the rest of your business decisions as you open a body butter shop. From the beginning, the more niche of a group you identify, the better, because you'll be able to target their needs and wants more accurately.
A niche audience is granular and specific–not general. For example, 'teenage girls' or 'moms' are not proper niche audiences. Here are some helpful examples:
Example niche audience: Millenial women who use organic cosmetics as a means of relaxation and are Instagram influencers.
Example niche audience: Health-conscious small dog owners whose dogs are picky eaters.
1.1 Analyze Body Butter Niche Communities
You will need to learn more about these niche communities online before going any further. During this step, you'll be able to see what their real-world comments and concerns are about existing small body butter businesses, and where the industry could better serve them.
This will give you a good understanding of the type of people who are using body butter. Again, the more specific of a group you can identify, the better.
This is the most important step while you're starting a body butter business, as the ideas that you generate from these sources are the most valuable and will guide you to your first sales.
Here are some examples of body butter niche communities:
1.2 Find a Problem or a Market Gap
You'll need to identify problems or market gaps among existing body butter businesses in order to create a business that will better serve the community.
In doing so, be as specific and practical as possible, giving yourself actual ideas of problems that you can address with your own body butter company.
Keep an eye out for comments like, "I hate when…" or "how can I….", which will allude to the problems they face with other body butter sellers.
Potential Market Gap: There is a lack of body butters that are safe for use on babies and infants
Potential Problem: Many existing body butters are made with artificial dyes and fragrances which can be irritating for certain skin types
Potential Market Gap: There isn't a wide array of body butter options with formulations that are good for areas with colder weather
Potential Problem: Not enough self-care brands focus on male consumers
1.3 Formulate the Niche Audience
Now you can identify the niche audience that you will target with your body butters business given the research you've performed into the market gaps and problems.
With your niche audience in mind and the specific challenges they've faced in the market, you can find the angle for your business in a way that will actually provide value to them.
Assess how big the problem is to ensure that it's a market and issue worth delving into further and basing your whole body butter brand around.
Check out what the current solutions are to their problem, and see what's missing among current brands, or if the existing solutions are simply inefficient at meeting their needs.
Here are some examples of niche audiences and existing market gaps they face:
Mothers who want to use gentle products on their babies' skin + the lack of body butters that are safe for use on babies and infants
People suffering from skin ailments + many existing body butters are made with artificial dyes and fragrances that can be irritating
Consumers in colder regions interested in self-care products + there aren't enough body butters with formulations good for cold weather areas
Males interested in natural skin care products + not enough self-care brands focus on male consumers
2. Find a Niche Product
With your niche audience laid out and a good understanding of their problems with existing body butter businesses, you need to find the products that will solve these issues.
Work through the exact problems you're trying to address as you sell body butters online, like if you're trying to serve consumers in cold weather regions. Thus, you may want to offer a body butter formulation that doesn't harden below certain temperatures like many of the existing products on the market.
Or, if you've selected consumers suffering from skin ailments as your niche audience, you'll want to sell a body butter that is gentle on the skin or can help soothe irritation and inflammation.
Here are some examples of niche audiences and the well-known products available that meet their needs:
Example niche product: Consumers interested in products that promote holistic healing + essential oils
Example niche product: Women focused on health-related products that are simple and straightforward + one-a-day vitamins and supplements
Example niche product: Health-conscious consumers who wanted a better and healthier way to simulate fried food + air fryer
2.1 Analyze the Competitors
Recognizing that there is competition with other body butter brands is a good sign because it signifies that there's money to be made in this market.
To identify your competitors, do a simple Google search of your target niche. For example, you could search for 'body butter for people with sensitive skin' if that's the niche audience you're targeting.
Once you've discovered these other body butter sellers, you can analyze what they're doing, what's working for them, or where they're missing the mark. You can learn a lot from your competitors, like the messaging they use, the new customer offers, and the types of products they sell.
Here are some examples of competitors in this niche:
2.2 Unique Selling Proposition
Identifying your unique selling proposition (USP) is highly important in order to differentiate your body butter shop from your competitors.
Essentially, your USP explains what you do better than others, giving consumers a clear way to see how your products are superior without having both products in front of them.
You need to define your USP specifically for maximum effectiveness. To do so, you may ask yourself what you do better than your competitors or how you meet your audience's needs better than others on the market.
Here are the USPs of the competitors listed above:
Josie Maran: "Feel the heal"
Silk + Noir: "Nutrient dense + vitamin rich"
Osea: "Skincare from the Sea"
2.3 Choose a Product
Now you can combine all the research you've done so far to select the exact products that you'll offer in your body butter online store.
With your niche audience in mind, what problems they're trying to solve with body butter, and how you'll differentiate your shop from others, you can narrow in on the right products to sell.
Here are some examples of the products that meet the niche audience's needs:
People suffering from skin ailments + many existing body butters are made with artificial dyes and fragrances that can be irritating + soothing body butters made from natural ingredients
Consumers in colder regions interested in self-care products + there aren't enough body butters with formulations good for cold weather areas + body butters with cold-weather formulations
2.4 Find Suppliers
From the very beginning, you need to find the right suppliers as you are opening a body butters shop. This will ensure that you're selling quality products that are actually solving your niche audience's problems and will turn them into repeat customers.
When you're first looking for suppliers, be sure to check out major wholesalers and manufacturers, online marketplaces, and local markets to discover which brand could be a good fit for you.
After you've identified some potential suppliers as you're looking to source body butters to sell, request samples to try them out for yourself, and ask them questions like what their minimum order quantity is or request references from their existing customers.
Here are some additional resources to help you find suppliers before selling body butters online.
3. Define Sales Channels
It's very important to first think through how you will actually bring in sales for your body butter business online, even if you have fantastic products to sell.
Each situation is different for body butter sellers, though there are many sales channels out there that exist to help you generate revenue.
Some body butter store owners will have access to resources or individuals that have sales and marketing expertise, or maybe you yourself have these capabilities from past experiences.
So, think of the resources you have at your disposal to help you market and sell body butters online.
In the beginning, you may pursue avenues where you can promote your products freely like to friends and family or through your social media pages. But eventually, you will need to come up with other ways to generate sales.
Here are some examples of potential sales channels:
Your personal: Facebook friends, Instagram followers, colleagues, schoolmates
Paid advertising: Google ads, Facebook ads, Tiktok ads, Twitter ads, Pinterest ads
Marketplaces: Amazon, Etsy, eBay
Communities: Facebook groups, Reddit, Quora, forums
Other: Blogging, Craigslist, promoting in the real world (e.g. schools, workplaces, malls)
Related: How to Start a Dog Accessory Business?
4. Identify the Minimum Budget
There's a common misconception that you need a lot of money to start selling body butters. However, this is generally not the case, or else no one would be able to get into body butters!
Instead of thinking of how much money you'll need over the long run to sell body butters online, think of the minimum investment you'll need to make to reach your first $1,000 in sales. Once you are making money, banks are much more willing to lend you money once with a proof of concept.
Let's say you're going to sell each unit of body butter for $20, and it takes you $8 per unit to source. In order to reach your first $1,000 in sales, you'll need to sell 50 units, which will cost you $400 to source body butters to sell, plus any other costs for marketing and shipping.
4.1 FFF and Personal Money
You may use personal or FFF money–friends, family, and fools–to fund your body butter business as you're starting out.
This can be a good idea when you don't have a proof of concept yet, which means you likely won't be able to secure traditional forms of financing like bank loans just yet.
If you don't have enough cash on your own to bootstrap your operations, you may need to reach out to those in your immediate circle to see who would be interested in investing in your body butter business.
When taking this route, ensure that you have the terms laid out like when they will be repaid and at what interest rate, as you don't want to put unnecessary tension in the relationship from a misunderstanding about money.
4.2 Bank Loans
When a body butter dealer is more established, applying for a bank loan can be a good way to secure financing.
Traditional lenders like banks are risk-averse, meaning they don't like to take big risks when lending to businesses. Thus, they prefer to work with customers who already have a proven track record of success.
When applying for a bank loan, they may request documents like your financial statements, loan proposal, business plan, and others in order to qualify your business for the loan.
Upon approval, you'll receive a lump sum payment to use in your business. You'll make monthly repayments plus interest until the full amount is repaid.
4.3 SBA Guaranteed Loans
Another option is the SBA-guaranteed loan, which is a bank loan that is backed by the guarantee of the Small Business Administration.
This is easier for body butter businesses to secure than a standard bank loan, as the lenders like the fact that if the borrower defaults on the loan or goes out of business, the SBA will pay back what the borrower owes.
You'll need to search for a bank that makes SBA loans, fill out an application, and receive the funds upon approval. There are certain qualifications you must meet with the SBA before applying for these loans, like being a for-profit small business operating in the United States, among other qualifications.
4.4 Government Grants
Government grants are a free form of financing for small businesses, though the availability and qualifications for such funding are inconsistent and vary greatly.
While the funding secured from grants doesn't need to be repaid, it's generally offered as a way to meet government economic policies. So, qualifications can be strict and recipients may be limited in certain ways upon accepting the funds.
For instance, they may need to hire certain types of people or operate in a certain region of the country in order to qualify, meaning not all body butter businesses will be able to receive these. However, they are a free form of funding, so it doesn't hurt to apply.
4.5 Crowdfunding
Lastly, crowdfunding is a financing option for small businesses that has largely grown in popularity with the rise of sites like Kickstarter and Indiegogo.
This is best for body butter businesses that already have some public interest or can invest in marketing spend, as there tends to be a lot of competition on these platforms. However, it can be a great way to secure small amounts of financing from a large number of people to help fund your business.

After you run a campaign on one of these sites, you can access the money to use within your business to source products, invest in marketing, hire employees, and much more.
5. Form a Legal Entity
You need to make your business legal from the start, which can really make your body butter shop online official. Plus, it also helps to keep you protected as the business grows.
When you form your business as an LLC, you can avoid any potential liabilities personally should a negative occurrence happen with your products or business. Thus, this is a very common choice among business owners.
Even still, there are other choices for how you structure your business, though you can't overlook this important step. You may even consider hiring an expert to make sure everything is done in your best interest.
5.1 Business Name
When you're choosing between body butter shop names, this isn't a step that you need to sweat too much. Of course, you'll want to put some thought into it; however, you can always change it later on if you come up with a better idea for body butter business names.
Something to keep in mind is that stores with names that are shorter and better to remember tend to perform better, so try not to overcomplicate things. So, keep this in mind, and try to incorporate your products or niche audience into the name somehow to make it memorable.
5.2 Choose a Business Structure
There are many different business structures to choose from as you start selling body butters for a living. They each come with their own perks and tradeoffs, though LLCs tend to be the popular choice, as we mentioned above.
Let's take a look at the options for business structures you can choose from:
Sole proprietorship: the business and owner are the same entity; all profits are passed on to the owner, and all liabilities and losses are as well
Partnership: similar to a sole proprietorship, but shared between two or more parties
LLC: the business and owner are separate legal entities; owner does not owe the business's liabilities and losses
S Corp: not a business structure but a tax classification; profits are passed on to shareholders of the business
5.3 Register for Taxes (EIN)
You will also need to register for an EIN, or employer identification number. This is the prerequisite to paying your taxes, hiring employees, opening up a bank account, and eventually, securing external financing.
This is simple to do online through the IRS website on your own, or you can register by mail if you wish. At this time, you will also denote what your tax year will be, which determines when you will pay your tax liabilities each year.
You can choose either the calendar year or any other twelve-month period throughout the year.
5.4 Bank Account & Credit Card
Opening up a business bank account will allow you to make purchases, pay employees, and more. This is also important because it will allow you to keep your personal and business finances separate, which will be very helpful when it comes time to pay your taxes at the end of the year.
You can open up a business bank account at many banks or credit unions across the country. To do so, you'll likely need your EIN, articles of incorporation, personal SSN, and other details in order to be approved for an account.
At this time, you should ask them about their business credit card options, as this will allow you to actually make purchases for your business and easily track your expenses.
5.5 Insurance & Accounting
Getting business insurance likely isn't the first thing on your mind as you start your body butter business. However, it can be very practical for someone just starting out to avoid liabilities and costly payouts should anything negative occur regarding your business.
Thus, securing a business owner's policy or coverage for soap and toiletry makers could be a worthwhile investment, although it is not required by law.
You also may consider hiring an accountant or bookkeeper who can help you keep your finances in order, meet all liabilities, and accurately track expenses, revenue, and other details that become very important come tax season. At the very least, you may want to invest in bookkeeping software that you can manage yourself.
5.6 Permits & Licenses
To sell body butters online you may need certain permits and licenses at the state, local, and federal levels.
You'll want to pay attention to the required permits from the beginning, as you want to ensure that you're operating legally and staying compliant with any pertinent laws and regulations in your area.
Some examples of the permits and licenses you'll need to open a body butter shop include DBA licenses, OSHA permits, and others.
For body butter sellers, the FDA does not require them to obtain a cosmetics license; however, they do encourage these brand to register their products with the Voluntary Cosmetic Registration Program.
This helps the federal government monitor the ingredients of such products to ensure their safety, though there aren't comparable licenses required at the state or local levels.
6. Set Up the Shop
Now, it's time to set up the actual transaction engine of your business–the website. This is where customers will come to make purchases and learn more about your brand and products.
Nowadays with the tools available, you don't need to be a software engineer to set up a good-looking website on your own. Keep in mind the messaging and language that your competitors utilize, and use this to inspire how you set up your own website.
Making a website is largely a trial and error process, which you can always update later on as you test out different messaging, copy, fonts, and colorways to see what your audience responds best to.
6.1 Define the Pricing
Setting the pricing for your products is an important part of setting up your website, though don't overthink it too much.
To begin, decide what type of margin you'd like to earn on your business. If you want to make a 40% margin, then you will have to mark up your products by this much. So if it costs you $8 per unit to source each body butter product, you need to sell them at $13.33 per unit.
Once your store is live, monitor the sales levels and how much cash you have to support operations. You may need to adjust your pricing one way or another to better fit the needs of your business or the market.
6.2 Create an Online Store
Actually creating your online store is much easier than you may think. Using the tools available today, like Shopify, makes it simple to do on your own without needing to hire an expert.
Make an account on Shopify, connect it to your domain, and then you can get started creating. Play around with the tools, themes, and settings to get the look that's right for your business. You will need to upload product photos, write product descriptions, and organize the layout of the site.
You'll quickly see how simple the platform is to use, and you can always change and update it later on.
6.3 Order Inventory
Now it's time to order inventory once your website is up and running, and all other details for your body butter store are ironed out.
In order to avoid ordering too much inventory that you'll sit on for months or not enough so that you run out of stock quickly, we suggest ordering enough stock to fulfill your first $2,000 in sales.
This will give you enough cushion to support your early revenue, and you can monitor your inventory levels going forward to reorder as needed.

So, if it costs you $8 per unit and you're selling them each at $13.33, you'll need to order around 150 units to get started.
7. Reach First $1,000 in Sales
Once you've followed through each of the steps here, you should have a well-thought-out body butter business. At this point, your only focus should be on reaching your first $1,000 in sales, nothing else.
The easiest way to reach this milestone is by selling to those in your immediate circle like friends and family. They already have the rapport with you to trust that your body butter products will be good, and will often happily make a purchase from you as you're starting out with your body butters small business.
You may also seek out other ways to freely market your business at this time, like promoting your body butter business on Instagram, blogs, Facebook groups, and online forums that offer free shoutouts for new businesses to help you grow.