19 Best Luxury Designer Wholesale Vendors (2023)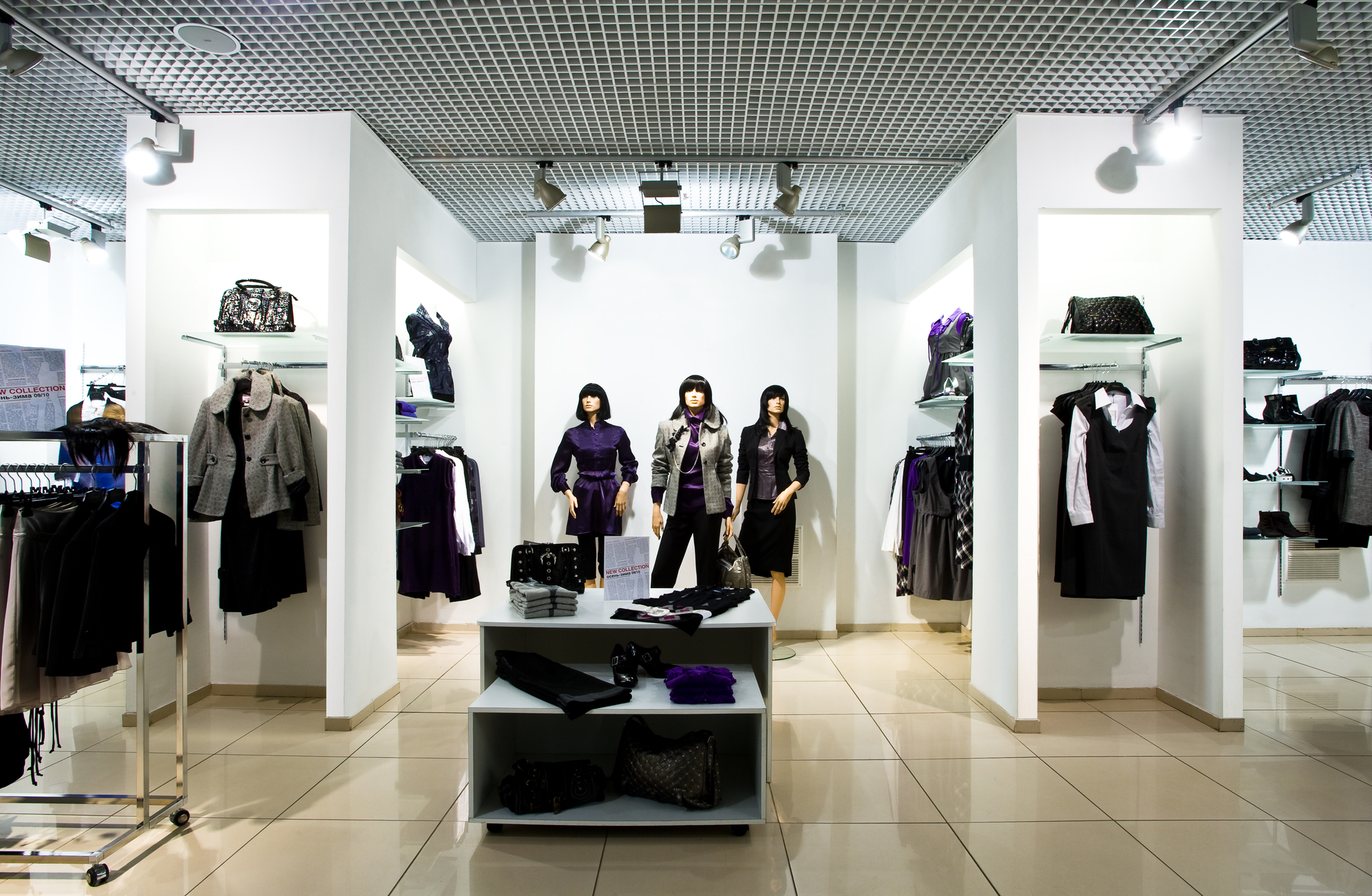 Choosing the right luxury wholesale vendor can convince your customers to pay premium prices for the high quality offered by the garments you sell.
The best Luxury Designer Wholesale Vendors offer free and fast shipping, no minimum order, and high-quality goods made with the finest materials for a wealthy target audience.
Luxury Designer Wholesale Vendors
1. Brands Gateway
Brands Gateway is a luxury designer wholesale vendor that stocks some of the most popular names in fashion, including GUCCI and Dolce & Gabbana.
Not only is it a wholesaler, but it's also a dropshipper too, so if you use this business model for your store you can dropship with Brands Gateway.
The vendor stocks bulk designer clothing such as suits, dresses, watches, bags, and more. For dropshippers, Brands Gateway can even help you set up your Shopify store for maximum success.
Vendor Highlights
Delivery is worldwide, so you can sell from wherever you're located.
Shipping fees for wholesale orders start from €15.
Brands Gateway offers premium support to make your wholesale process run as smoothly as possible.
The catalog is updated weekly, so you always have access to the latest styles.
All the products created by this vendor are 100% original and come with tags.
Once ordered, you'll get a tracking number.
2. Luxury Market
Luxury Market is a marketplace that gives retailers access to many of the biggest brands in the world to sell for affordable prices.
There's women's and men's apparel on offer, as well as shoes and accessories. In fact, the vendor has more than 200 brands available.
The merchandise is checked for legitimacy and authenticity, so you know when you're buying designer clothing that the stuff you're buying is the real deal.
Prices are likely to be above average given the luxury nature of the goods.
Vendor Highlights
Some of the biggest designer brands on the market are available here.
There's an independent team that checks the quality of each wholesale vendor that comes on the site.
Luxury Market will manage logistics on your behalf to save you time.
You can see the live inventory of wholesale vendors from around the world.
There's a useful, regular newsletter that keeps you up to date with everything retail.
The customer support is in-depth.
3. Maxi Collection
Maxi Collection is an Italian wholesale distributor of luxury goods.
Like with many Italian brands, this high-end clothing wholesale promises clothing made out of only the finest quality materials, suiting all the latest trends and fashions of the day.
The designer wholesale vendor has pieces from some of the world's best-known designers, and Maxi Collection has ways of checking their legitimacy.
The vendor stocks more than 150,000 items, so you're sure to find something you like.
Vendor Highlights
The pre and post-sale customer service is friendly, helpful, and speedy.
The vendor has been in business for more than 25 years.
There's an online catalog for you to browse through all the products on offer.
Designer brands are available at competitive wholesale prices.
There's a showroom you can visit to see some of the designs in person.
Brands sold include Guess, Emporio Armani, Dolce & Gabbana, and Balmain.
4. Designers Distribution
Designers Distribution is a luxury designer vendor that sells a range of women's, kids, and men's clothing from some of the best-known designer brands in the world.
Given the luxury status of this clothing, this branded clothing wholesale store is best suited to eCommerce store owners targeting a wealthy audience.
Unlike wholesalers that ship only to the US or Europe, this company ships worldwide using a trusted courier, and you can track orders for status updates.
Vendor Highlights
International shipments are carried out by DHL.
All of the vendor's shipments are insured.
Delivery time depends on the country, but shipments can take up to 7 days to arrive.
There's a minimum order of $250.
Payment can be made via credit or debit card or bank transfer.
You can create a profile to see your previous orders and order status.
5. Luxury Distribution
Luxury Distribution is home to some of the finest-quality high-end wholesale clothing on the market, perfect for online stores that market themselves with a luxury edge.
Home to brands such as Givenchy, Valentino, and Versace, this luxury wholesale vendor also offers dropshipping services.
This offering differentiates the vendor from other dropshipping providers that work with cheaper products.
Luxury Distribution will even help you set up a customized Shopify store for maximum success and they provide access to live inventory from companies worldwide.
Vendor Highlights
Luxury Distribution will manage many resources on your behalf, freeing up your time.
The vendor has access to many of the world's best-known brands.
The Luxury Distribution team works closely with retailers and designers alike to create the perfect match.
The vendor is based in Milan, the home of fashion.
You're able to track your order once it has shipped.
The vendor also offers wholesale prices on luxury and corporate gifts.
6. Brands Distribution
The wholesale high-end clothing vendor, Brands Distribution has been in the business for more than a decade and suits store owners that are willing to pay slightly more for luxury wholesale clothing.
On their site, you'll find women's, men's, and kid's clothing, as well as accessories such as bags and shoes.
You can also expect to see luxury clothing and accessories from more than 120 popular designer brands. Some of these brands include Dr. Martens, Calvin Klein, Guess, and GUCCI.
Vendor Highlights
You'll get help from a dedicated sales assistant if you have any issues.
There's a minimum order of $500.
This luxury clothing wholesale vendor ships all over the world.
PayPal is a payment option if you don't want to pay by card.
The vendor offers dropshipping services as well as wholesale services.
If you're buying a very large number of items, you may have to request a custom shipping quote.
7. Griffati
Griffati is an excellent place to buy designer clothes for your store at a discounted price.
On this vendor, you can expect to find men's and women's luxury clothing, as well as accessories such as shoes and bags.
The site also offers dropshipping, so they can fulfill orders on your behalf to save you time and money.
On high-end fashion wholesaler, Griffati, you'll find more than 300 brands, including designer labels such as Givenchy, Armani Jeans, and Tommy Hilfiger.
Vendor Highlights
The vendor offers discounts of up to 75% off retail price.
Griffati ships worldwide within 2-4 days using trusted couriers.
The team provides a friendly and helpful pre and post-sales service.
Shipments are fast and monitored, so you're guaranteed the best service.
The dropshipping options can take the stress of fulfillment off you.
There's a minimum order quantity of $500.
8. Mirta
Mirta is a high-quality clothing wholesale vendor that sells clothing made with high-quality and sustainable materials for affordable prices.
The brands sold are a mixture of well-known and hidden artisan gems.
There's no minimum order on this site, meaning you can stock up regularly and you don't risk buying a huge batch of products you can't sell.
You'll also enjoy personalized customer service from your dedicated customer service representative, that will handle your account directly.
Vendor Highlights
When you sign up for the first time, you get $100 off your first order.
The vendor offers easy order management.
There's a single checkout process for more than 350 brands.
You can buy now and pay 60 days after you've ordered the clothes.
You can receive orders within a few days of placing them.
Taxes and customs duties are not included in the quoted shipping cost.
9. LePrix
LePrix is a luxury wholesaler that specializes in accessories, such as bags, jewelry, and totes.
The bags listed on the site comes from some of the most recognizable designer brands, including Louis Vuitton, Hermès, Gucci, and Chanel.
This designer clothing vendor hosts online auctions, during which you can bid on products to supercharge your store sales.
Thousands of new arrivals are added to the site every month, too, so you can rest assured that you're getting access to the latest in fashion.
Vendor Highlights
The site suggests resale prices, so you can make the best margins.
Invite-only auctions give you access to best-selling products at affordable prices.
The site's specialists vet every order for authenticity and quality.
The categories range from popular designer classics to rare and remarkable pieces.
The vendor also ships internationally.
International sales, however, are not eligible for returns, so choose wisely if ordering from outside the U.S.
10. TradeGala
TradeGala is home to tons of luxury products and has an abundance of perks to match, such as a minimum order of just £150 and free shipping to various countries.
The luxury vendor specializes in women's clothing, bags, shoes, and accessories. There's even a wedding section for brides-to-be.
TradeGala is a B2B online marketplace that matches retailers to designers and vendors directly.
All you need to do to sign up is a simple online registration, then you'll enjoy immediate access to thousands of products in one place.
Vendor Highlights
The minimum order quantity is only £150, which is lower than many others.
TradeGala ships for free to the UK, US, and EU.
This vendor is an official partner of the UK government's Department for International Trade.
There's a dedicated sustainable category on the site – perfect for eco-friendly stores.
All orders over £300 enjoy free shipping.
The designer vendor must be notified of returns within 14 days of receiving the items.
11. Faire
Faire is a one-stop shop for wholesale, with a whopping more than 85,000 luxury clothes
brands available to choose from. This designer clothing wholesale offers not only clothing, but also jewelry, beauty and wellness products, homeware, and even food and drink.
All of the products are of the finest quality only, and there are flexible payment terms, allowing you to buy now and pay 60 days later.
This premium clothing wholesaler offers generous payment and refund options, too.
Vendor Highlights
You can pay 60 days later than your purchase without incurring any interest.
Products can be returned within 60 days for a refund.
Shipping is quick and uses trusted couriers.
You can choose from a huge selection of more than 85,000 luxury clothing brands.
There are other categories available outside of clothing.
With some brands, you get $100 off your first order over a certain amount.
12. Styliafoe
Styliafoe is a branded clothing wholesaler that offers menswear, womenswear, and clothing for kids.
Some of the world's biggest brands are available at this boutique luxury wholesaler. You'll also find accessories such as shoes and scarves.
If you run a dropshipping business, Styliafoe offers dropshipping services you can make the most of.
There's also the option to have items custom-made – ideal if you want something personalized for yourself or a customer for a special occasion.
Vendor Highlights
Styliafoe offers dropshipping services.
The prices are incredibly affordable, especially given the high-quality nature of the branded goods.
Styliafoe keeps its catalog fresh by adding new items every day.
For your first purchase, there's a minimum order of €200.
After your first purchase, minimum orders going forward will be €300.
You can pay by PayPal, as well as debit card and credit card.
13. Fashion Go
Fashion Go is a luxury wholesale supplier featuring clothing created in the style of the latest fashions and trends. The vendor specializes in clothing for women, including dresses, rompers, and blouses.
There's a dropshipping option, so if you don't want to take care of order fulfillment, Fashion Go can step in to manage your logistics.
You'll also find accessories, jewelry, and lifestyle products on the site. There are regular promotions, too, so you can enjoy high-quality clothing at affordable prices.
Vendor Highlights
Fashion Go gives you access to more than 2000 different wholesale retailers.
The site offers dropshipping services.
Shipping is fast and reliable.
The dropshipping service requires no monthly fees and no monthly payments.
The hassle-free dropshipping platform includes automated features, to make your life easier.
You can sync Fashion Go to your Shopify store and set up automated order fulfillment.
14. LA Showroom
LA Showroom is a wholesaler focusing on women's clothing. With new styles added regularly, the site is a one-stop shop for fashionable womenswear, with brands such as Cherry Mellow and Good Stuff featuring.
There's a rewards network where buyers can earn points that go toward their future purchases.
Registering for membership is entirely free and prices are affordable, although there are fewer designer products available at LA Showroom than you can find at other luxury wholesale stores.
Vendor Highlights
You can track your orders once they're shipped with a tracking number provided to you on your invoice.
For every dollar spent, one point is credited to your LA Showroom account if you're part of the rewards program.
Shipping is quick and provided by trusted couriers.
You can download images for the styles you've purchased to use on your store.
This marketplace gives you access to a wide range of sellers.
Membership is quick and easy to set up.
15. Matterhorn
Matterhorn Wholesale is a high-end wholesaler specializing in women's clothing, lingerie, and footwear. The styles are contemporary and the prices are affordable. Services offered by this wholesale giant include the wholesale bulk purchases of different styles and dropshipping.
On this marketplace, you'll find more than 25,000 quality products and 120 brands, with new styles being added daily. There are free product photos you can use on your own site to increase your conversion rate.
Vendor Highlights
There are multiple options for secure payments.
You can use free product photos when selling wholesale products at your store.
The vendor delivers worldwide.
There's no minimum order, so you can try a few items first to see if they sell.
Shipment is fast and uses trusted couriers.
100+ new styles are added on a daily basis, so there are regular new additions.
16. Zenzii Wholesale
Zenzii Wholesale is a jewelry wholesaler that mainly stocks styles for women. This wholesale luxury stocks everything from rings to bracelets and earrings, and new styles are added regularly.
There are many perks of working with this particular luxury brands wholesaler, including loyalty rewards and fast shipping.
The metals used in the jewelry are pure and authentic, so you're guaranteed the best quality products for your eCommerce store. Plus, becoming one of their trusted retailers is a quick and easy process.
Vendor Highlights
All of the products come with a 30-day guarantee.
All orders placed before 3pm EST on a weekday will be shipped out the same day.
You can get rewarded on every order and use your loyalty rewards for discounts.
The wholesaler's products have been featured in Vogue.
There's a showroom in Atlanta where you can explore their products.
There's a minimum online order of $150.
17. Trendy Wholesale
Trendy Wholesale is a jewelry, accessories, and apparel wholesaler that specializes in luxury products made using on the finest quality materials.
From stackable bracelets to belts, you'll find everything you need for your high-end online store at Trendy Wholesale.
The wholesaler ships directly from the US, and despite the high quality of the goods, prices are affordable. There's a section on the website where you can log into your account and keep track of your orders.
Vendor Highlights
There are daily updates to the stock, so you'll always have access to the newest styles.
Trendy Wholesale makes everything easy, from invoicing to unpackaging.
The shipping providers are reliable and quick.
Shipping is free for orders over $200.
As well as credit cards, Trendy Wholesale gives you the option to pay with PayPal.
Any orders made before 1pm EST will be shipped out the same day.
18. TR Premium
TR Premium is a luxury menswear brand that stocks luxury products, ranging from activewear to blazers and shoes.
There are also suits on offer, perfect for stores that specialize in special occasion clothing. This vendor uses mostly satin, cotton, and denim to create menswear products with style.
The site doesn't just sell to retailers, but it also stocks clothing for consumers, too. Their physical store is located in NYC, which is home to many luxury wholesalers.
Vendor Highlights
The store offers exchanges instead of refunds.
Refunds are applicable in situations in which the vendor has sent the wrong item.
New items are added to the store's stock regularly.
TR Premium stocks other luxury brands, including Dolce Roma, Rosso Milano.
TR stands for Tailored Recreation, which gives a nod to the quality of their products.
The pricing is affordable.
19. Un Pueblo
Un Pueblo is a wholesale site that stocks items with a Mexican flair. Rather than clothing, the site specializes in bags, accessories, and homeware items, which sets it apart from other luxury wholesalers.
There are multiple perks of working with Un Pueblo, including access to products made with the finest materials, affordable prices, and fast shipping.
Vendor Highlights
Once received, orders are processed and shipped between 3 and 7 days.
Shipments are delivered via FedEx.
There's a 14-day returns policy.
To start a return, you'll have to email the customer service team directly beforehand.
Certain types of items, such as perishables, cannot be returned.
If you need delivery as fast as possible, you can make this clear in the comments.